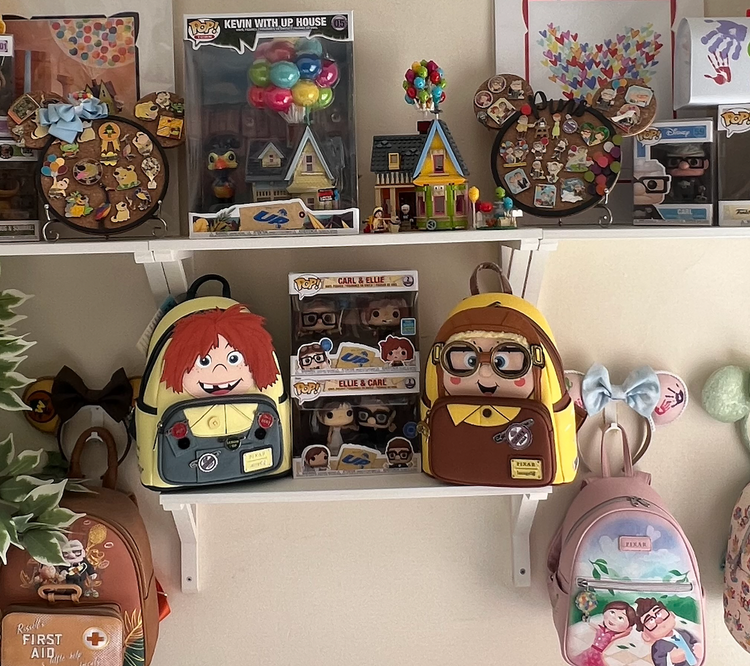 Adventure is out there!
The Pixar film UP holds such a special place in my heart and I'm here to tell you all about it!
I was just 9 when UP was released in the UK and I watched it continuously! I'm that person who knows all the words and will therefore say it at the same time in the same voice…
I love the beautiful love story between Carl and Ellie and it proves every love story is different but all so special, even though he lost his Ellie he still had there adventure 🥺
.
My favourite scene is when Carl and Ellie first meet - I love the interaction between the two of them "only explorers get in here, not just any kid off the street with a helmet and a pair of goggles" 😂
Also I absolutely love Kevin!! Did you know Kevin is a girl? She is such a fab character even though she might not say a lot, she was so sweet to Russell but not the biggest fan at first of Carl… that soon changed!
Russel is a brilliant character who ended up in the adventure but not by choice, he was already on his way! Carl gained a travel companion and Russell gained a lifetime experience with many hiccups on the way! He did, however, meet a talking dog called Dug not many people could say that 😂
I'm a huge collector and have everything from cups to clothes, pins to Loungefly bags, Lego to plushes, some would say I'm slightly obsessed. I have lots of UP loungefly bags in my ever growing collection, including this beautiful Ellie bag🎈
I love using my UP loungefly bags to showcase my love for it and adding to my everyday Disney style! I even Bound as the UP characters when I visit the Disney parks, my most recent was a Wilderness explorer!
 Not only do we share the same name, I also live by Ellie's mantra - Adventure is out there because the world is full of them. 
So go have your own adventures and showcase them to the world!
-Ellie
IG- @disney_a_day_